Our employees are the backbone of the company's performance and consistently work by a reputable ethic with the utmost pride of ownership in their work. The majority of employees at CDS Muery have long tenure with the company, many of whom have been here since the beginning. They provide our clients with outstanding service that will exceed expectations, provide tangible results, and develop lasting relationship.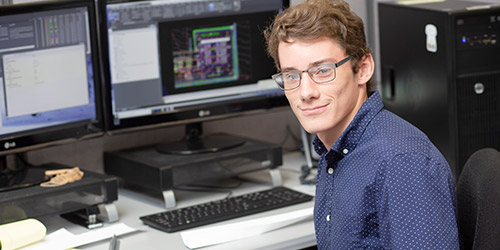 CDS Muery believes in improving the Quality of Life of our People from promoting a healthy work/life balance to offering industry-competitive benefits and compensation packages.
We provide opportunities for professional growth by building knowledge and broadening skills. Our work environment cultivates the importance of open communication, encourages creative thinking, and promotes innovative ideas. From the inspiration and continued involvement of the company's leadership, our core philosophies are reinforced daily by their exemplary actions.
CDS Muery is an Equal Opportunity Employer and a Drug-Free Workplace. All qualified applicants will receive consideration for employment without regard to sex, gender identity, sexual orientation, race, color, religion, national origin, disability, protected veteran status, age, or any other characteristic protected by law.
Current Career Opportunities:
CDS Muery is looking to fill the following positions. If you would like to join our talented and fun team, please APPLY HERE.
We are seeking a Staff Engineer with three plus years of experience in civil engineering to join our design team. This position involves the practical application of engineering principles to design infrastructure for commercial, municipal, and residential land development projects.
Duties and Responsibilities (may include but not limited to):
Assist Project Engineer, and Engineering Management in the production of project plans, specifications and cost estimates
May work on multiple projects as directed
Develop feasible design alternatives and compare significant parameters such as typical sections, horizontal and vertical alignments, right-of-way requirements and cost
Identify and analyze the principle design features and major design alternatives that satisfy the project's purpose and need
Use computer assisted engineering and design software and equipment to prepare engineering and design documents
Prepare written technical reports and engineering studies using approved company format
Direct production work of engineering technicians
Qualifications:
Bachelor of Science degree in civil engineering from an accredited college or university
Professional Engineer (PE) designation in the state of Texas
3 or more years' of previous experience in civil engineering and design
Proficient with engineering principles, techniques, and procedures
Ability to establish and maintain effective working relationships with clients, and public agencies
Working knowledge of AutoCAD- Civil 3D and MS Office
Effective communication skills, both oral and written
We are seeking a SUE Technician to join our team.
Duties and Responsibilities (may include but not limited to):
Operate vacuum trucks, related air tools and equipment such as a jackhammer, pogo-tamper, concrete saw, compressor, vacuum hose, air lance and hand tools.
Perform vacuum evacuation tasks and supporting overall crew activities.
Set-up maintenance of traffic as directed and perform basic field measurements.
Perform minor maintenance and troubleshooting on vacuum systems.
Qualifications:
High school diploma or GED required.
Experience is field data acquisition.
Minimum of 1 year experience in the successful application of geophysical equipment in utility locating such as for a contract utility locating firm or utility company.
Knowledge of basic math.
Ability to lift 75 pounds.
Ability to perform physical movements and tractions, commensurate with operating heavy tools and equipment.
Ability to work in all climates.
Ability to travel if needed.
Basic understanding of conductive and non-conductive utility designating and the application of related equipment.
Excellent verbal and written communication skills.
Valid driver's license with a clean driving record.
DOT physical card and DOT medical card or the ability to obtain.
Basic understanding of highway/utility plans is a plus.
OSHA Safety certifications are a plus.
Survey background a plus.
Ability to pass a physical and drug test.
Instrumentman/Rodman
We are seeking a qualified Survey Crew Member to join our field survey team. The Survey Crew Member assists the Party Chief and Instrument Operator by safely and efficiently performing tasks such as loading equipment, setting up the instrument, driving stakes, cutting brush, holding the prism pole and preparing the job site for survey. 
Qualifications:
Work effectively in a team environment
Effective communication skills, oral and written
Valid driver's license
At least 18 years of age
Ability to work in all climates
Ability to work out-of-town
Ability to pass a physical exam and drug test
Heavy physical effort is required. While performing the duties of this position, the Employee is regularly required to sit, stand, bend, reach, and move about the facility and job site. The employee is required to walk; have the full use of hands and fingers to handle or feel objects; reach with hands and arms; climb and balance. Verbal and written communication is required, as well as the ability to hear.