San Antonio – July 2019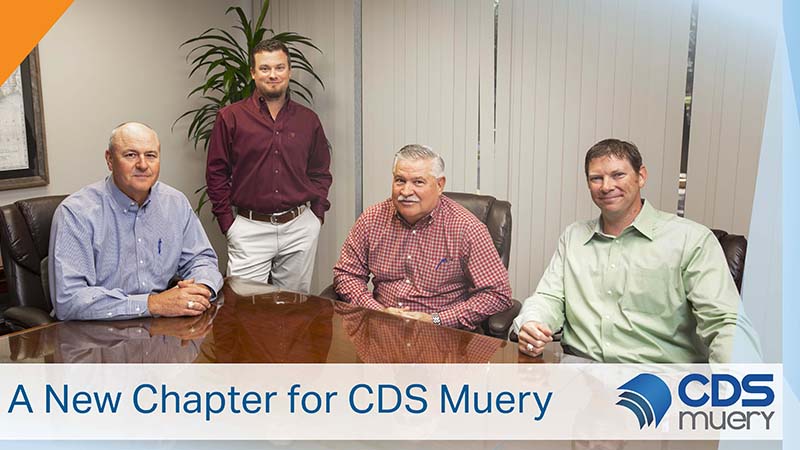 CDS Muery would like to announce recent ownership changes which took effect June 2019. We are pleased to inform our clients and colleagues that CDSm employees John E. Rothe, PE, CFM; Russell E. Morkovsky, PE, CFM; Derek Snoga, RPLS; and Jarod M. Cain, PE, CFM, are the new principals of CDSm.
After 31 years of hard work creating and building a firm which now totals more than 100 employees, Kenneth "Kenny" R. Rothe, PE, CFM; John "Tommy" Kubala, RPLS; and Bill Ethridge, Jr., RPLS, will be stepping aside as owners of CDSm.
"We want to thank Kenny, Tommy and Bill for their commitment to making CDS Muery the reputable engineering and surveying firm that it is" Morkovsky said. "Through their dedication and leadership CDS Muery has thrived and continues to grow."
Externally, CDSm will continue to function the same and clients should see no change in their services and quality of work. For the next several years, Kenny, Tommy and Bill will have daily involvement in the operation and management of the firm, and will serve on the Board of Directors in an advisory capacity.
"We will work closely with our clients to ensure the transition process be as smooth as possible," Kenny Rothe, past president said. "We feel very positive about this new chapter for CDS Muery and know our clients will continue to be pleased with our quality of design and client services. Tommy, Bill and I have no doubt that John (Rothe), Russell, Derek and Jarod will continue the momentum and tremendous growth opportunities for CDS Muery, as well as the business direction of the firm."